April 2021 Charleston, SC Fishing Report
April 15, 2021
April has been some great inshore fishing so far and we are only half way through! April always produces big numbers inshore like fall fishing does but also is warm enough to transition into harbor fishing. April is a busy month with spring breaks from school and the warmer weather always entices folks to come south to get a taste of summer.
We have been catching lots of smaller (15″-23″) Redfish in the creeks on structure with live shrimp. Live shrimp is very difficult to catch this time of the year and highly unpredictable. We have still been able to manage to find live shrimp for our charters so which has made the bite very easy to find and with live shrimp, the fish absolutely cannot resist. With warmer weather, means a few things…. bait and more bait. Once the Menhaden show up in the harbor and off of our local beaches, the Redfish, Sharks, Cobia and Tarpon all slowly follow them in. What does that mean for our half day fishing charters? Everything! We can go catch fish in the creeks for 2 hours and then finish the charter strong in the harbor on some larger "Bull" sized Red Drum and Sharks. We highly encourage our charter clients to book a half day trip May Through November just for the simple fact that our fishery through those months is so versatile and more times just allows more opportunities for a trophy catch.
We have teamed up with a world known fish taxidermist "Gray Taxidermy" to offer our clients the opportunity to mount their catch. Please ask your captain how to get a quote! We hope to be able to fish with you and your family this 2021 season. You can book online or by phone and please do not hesitate to call with any questions about booking a charter! Check our latest catches below.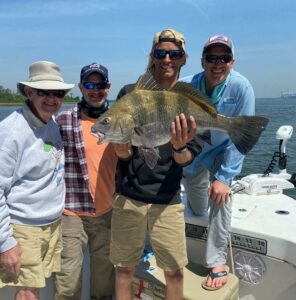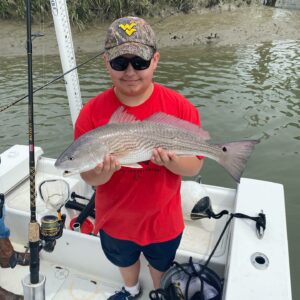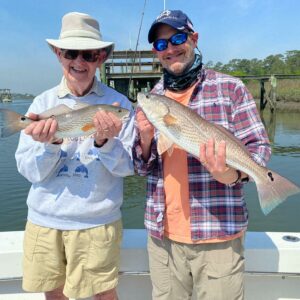 Capt. Zachary Litchfield
(843)560-4714