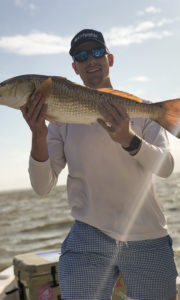 August is a great time to fish the harbor here in Charleston, SC. A half day fishing charter is plenty of time to get in on the action targeting BIG redfish, sharks and tarpon in our harbor and off our beaches.
August being one of our hotter months here in Charleston means warmer water temperatures that will bring species such as Jack Crevalle, Tarpon big sharks closer in to feed on Menhaden and mullet and they school up and begin to start running early-mid September. Call today and book an action packed fishing trip with one of our professional guides that has local knowledge about our waterways and where the hottest bite is!
Visit our site PortCityChartersCHS.com or call (843)560-4714 to get on our books today.
Capt. Zachary Litchfield Owner/ Senior guide
(843)560-4714